Select your video:
We are so proud to be hosting this FUN 1 day event and to that end we will strive to deliver the most professional, student friendly, TEACHER FRIENDLY event possible.
I have been a competing pro/am teacher for 31 years and understand what fun ( and work ) goes into bringing your students to a competition as well as the expense, and so I have set our event up to be not only student friendly but teacher friendly as well.
Knowledgeable, FUN & FRIENDLY deck captains
Top teacher cash awards as well as scholarship events.
Packages include entrance to Saturday morning, afternoon & evening events, lunch, after party, GCDC Gift.
Also, we will be doing the "Last Chance To Dance" which will benefit Relay For Life (last year we raised over $1600 in just 6 dances !!)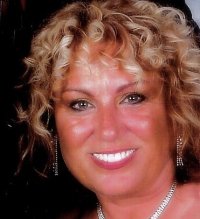 I sincerely hope that you can join us in Augusta Ga. on the weekend of April 27th, 2018 for this wonderful 2-day Event.
Please contact me for package information.
Sincerely,
Teena Marie